Use the forms below to make the most from your investment in efficiency
The more energy your new equipment saves, the more this program can help.

Your business benefits from installing Energy Star-qualified equipment.

For compact flourescent, LED, and advanced lighting / lighting control projects.
We are invested in your future
Our experts are familiar with all the steps of the application process, equipment and project eligibility, and more: call 1-877-259-3015 to learn more.
• Upgrading to more efficient lighting
• New equipment installation due to new construction/major renovation, retrofit of existing equipment, or replacing failed systems
• HVAC improvements using Energy Star®-rated appliances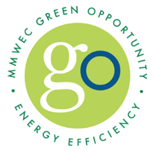 About the GO Program
If you wish to learn more about the different GO Programs that SHELD is participating in, you can download related documents here (PDF format).
You may also find it helpful to review MMWEC's overview of the GO Program, and their descriptions of SHELD's program participation.
Spotlight: News from SHELD – SHELD is now on Facebook!
Read More Now